ABOUT // FIVE TIMES AUGUST

Rooted in Dallas, TX, Bradley James Skistimas' one-man music project Five Times August began in 2001 under the influence of songwriting troubadours John Mayer, Jason Mraz, and Dave Matthews. Skistimas, who was 18 at the time, began recording home demos and utilized early music sharing platforms online to share his original music. The name "Five Times August" is derived from the songwriter's birthday, August 5th.

When a music supervisor at MTV discovered the song "Better With You" and licensed it for use on the widely popular reality series Laguna Beach: The Real Orange County, major online notoriety ensued. Almost overnight Five Times August became an Internet sensation. More licenses during the second season of Laguna Beach followed along with several other popular television programs. To date, Skistimas' songs have been featured on over 80 TV shows, commercials, and films.

Following the initial flow of licenses, online popularity pushed FTA into Myspace.com's Top 10 Unsigned Artist Charts (Worldwide) for well over a year. Simultaneously, an almost non-stop six year tour schedule began, which lead to playing in every state of the U.S with the exception of Alaska and Hawaii. Performing mainly at university campus theaters, Five Times August was voted one of the Top 5 college acts in America two years in a row by Campus Activities Magazine.

With the release of The Independent in 2007, Five Times August became recognized as the first unsigned act in history to have an album nationally distributed through the nation's largest chain store, Walmart, without any assistance from a major record label. This was followed by further distribution in Best Buy stores as well.

Support for the next album, Brighter Side, included tour dates with larger national acts. Press highlights would include features in People Magazine, Billboard, Guitar Player, USA Today, and About.com's "Artist in the Wings." Additionally, FTA made it's national TV debut on the CBS Early Show, and the FOX Business Network's Nightly Scoreboard would include Bradley on an industry discussion panel with KISS' manager Doc Mcghee and Billboard Magazine editor Jonathan Cohen. Five Times August also appeared on an episode of the acclaimed PBS series Sun Studio Sessions, with a full half hour devotedly entirely to an in-studio performance at Memphis' legendary landmark where Elvis Presley and Johnny Cash got their start.

In 2009 Five Times August was also the earliest project on Kickstarter.com to successfully raise over $20,000 and with help from fans reached the goal in under a month. The funding helped release and promote the album "Life As A Song" which was produced and mixed by Andy Zulla (Kelly Clarkson, Rod Stewart, NBC's SMASH). Notable players on the album would include drummer Ed Toth (Vertical Horizon, The Doobie Brothers) and bassist Sean Hurley (Robin Thicke, John Mayer.)

2013 saw the release of Where Did I Go? – Music By Bradley James, the songwriter's first departure from the modern acoustic pop sound of Five Times August. The EP pulled influence from the classic sounds of 50's and 60's, specifically artists like Nat King Cole and Sam Cooke. Notable players for the project include keyboardist Rob Arthur (Peter Frampton, Five For Fighting), legendary drummer Charlie Morgan (Elton John, Paul McCartney), and Niko Bolas (Neil Young, Billy Joel) who mixed the six tracks.

In August of 2016, Five Times August celebrated 15 years of music with the release of the single "The Trade," accompanied by a retrospective video.
Powered by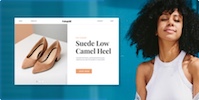 Create your own unique website with customizable templates.